The other day I did some spring cleaning on my blogger account most of the blogs I followed are not active anymore as long as one year.  Blogger/google already announces that Google Friend Connect will not be available anymore on non-blogger blogs and most of the blogs I followed are on Worpdress platform.  I tried to unfollow the in-active blogs on my Dashboard – Reading list but it is too slow and it is not loading as well.

So I tried another option that is visiting the blog I want to unfollow.  All you need to do is look  for Google Friend connect widget and sign from it.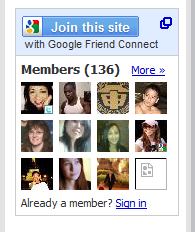 When you sign-in you need to input your google password after which the dialog will closed and this is what you are going to see in the google friend connect widget just click OPTIONS and choose SITE SETTINGS -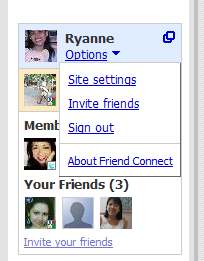 And you can easily unfollow the blog by clicking STOP FOLLOWING THIS SITE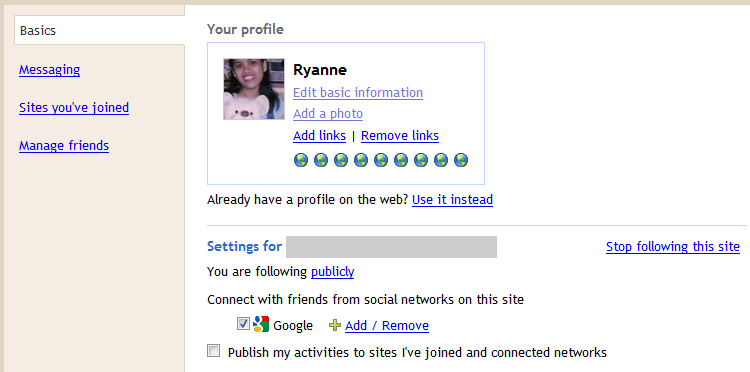 Or if you have more blogs to unfollow you can choose SITE'S YOU'VE JOINED in the left sidebar to unfollow those blogs you want but take not not to unfollow yet the blog you are sign-in because the dialog box will closed after you click Stop following this site.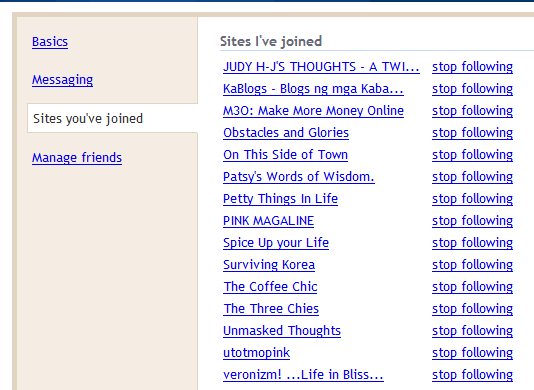 If ever the blog you want to unfollow has no Google Friend Connect widget you can still unfollow that blog by logging in to other blog with GFC widget,  the result is only unlimited so what I did is unfollow all the blogs in top of my list and then follow them again if they are  worth to follow after I deleted the inactive blogs.